Firmware Updater
This standalone tool is installed alongside the CAPA operator software. It allows to easily update the firmware of the CERES Controller.
Overview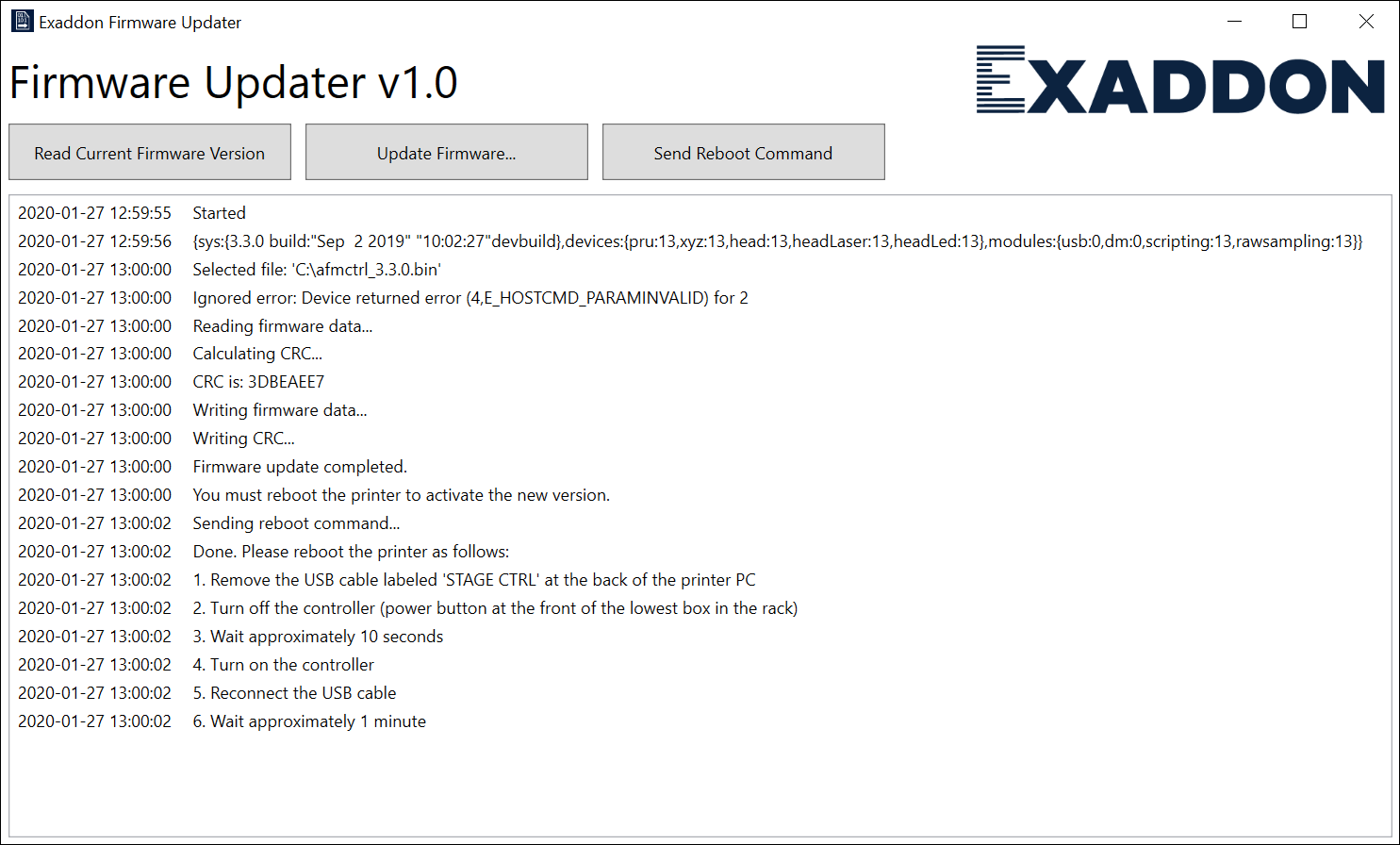 The Firmware Updater allows to perform the following actions. Each action displays status messages in the main area of the application. The messages contain important information, e.g. the result of an action or when you need to manually perform additional steps.
Read Current Firmware Version

Displays the currently installed version of the firmware.

Update Firmware

Select a firmware binary and upload it to the CERES controller.

Send Reboot Command

Sends the reboot command to the CERES controller and guides you through the manual steps of rebooting.
How to update the firmware
Perform the following steps to update the firmware of the CERES controller.
Make sure that the CERES controller is powered on and operational
Start the Exaddon Firmware Updater
Determine the currently installed firmware version by clicking on Read current Firmware Version
Click on Update Firmware... and select a firmware binary (e.g. afmctrl_3.3.0.bin)
Click on Send Reboot Command and follow the on-screen instructions to reboot the CERES controller