CERES Printer Manual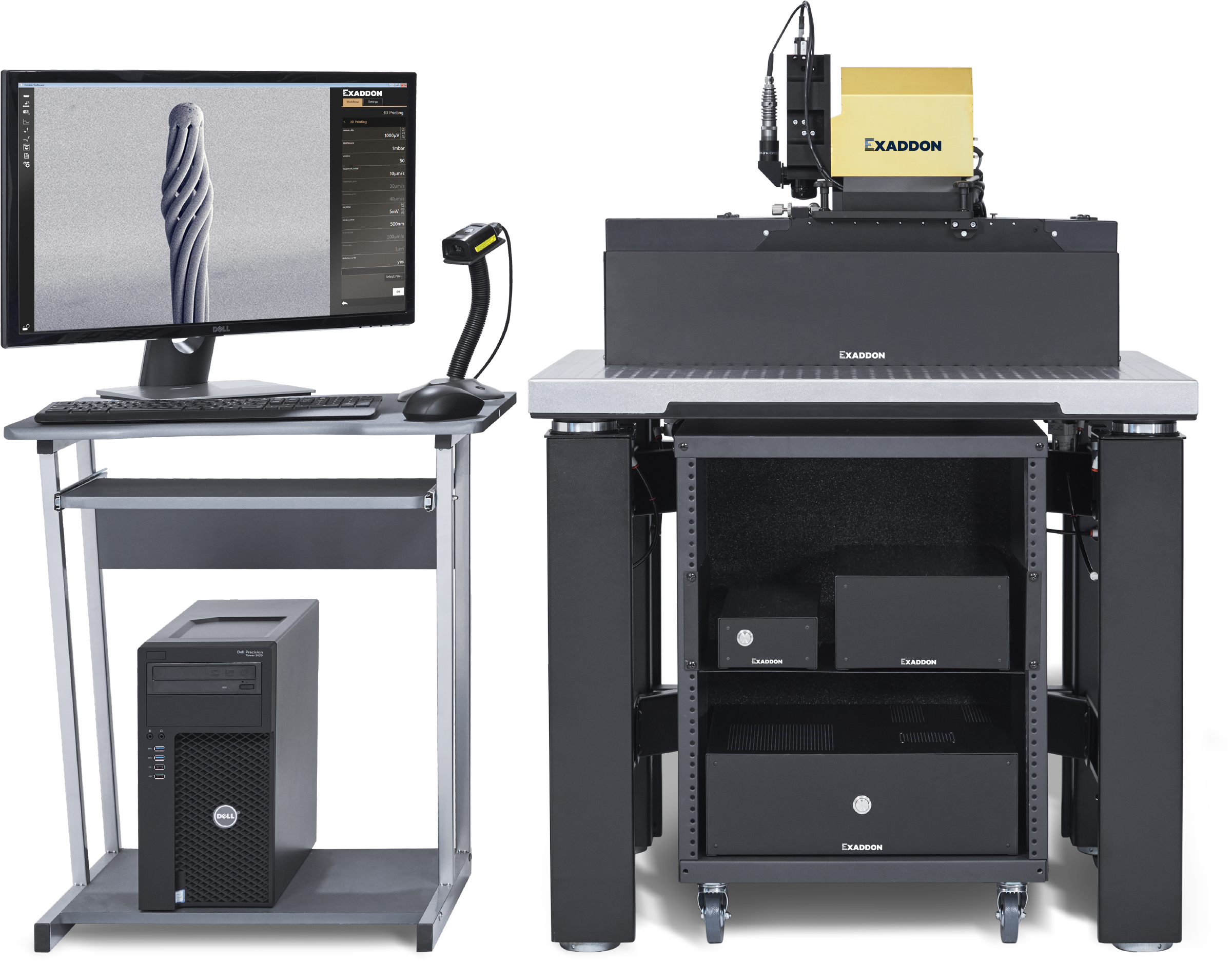 The goal of this manual is to give you the necessary information to operate the CERES additive micro-manufacturing (µAM) system. CERES is an additive manufacturing system that combines nanometer-accurate positioning, air pressure-driven liquid dispensing, electrochemical deposition and optical force feedback to create micrometer size metallic objects. The system is operated by our CAPA software, while we make use of MATLAB apps to design the printfiles and analyse logs.
System start-up
Before starting a new experiment, make sure that the required hardware is powered on and connected. Check if these components are turned on and connected to the system:
CERES controller
Microfluidics Control System (MFCS)
Optical cameras (top and bottom view)
Barcode reader
Note
After switching on all the hardware components, please wait ~1 minute before starting the CAPA software.
Where to go from here?
For further assistance, please contact Exaddon support.